KAISER PERMANENTE
community involvement // mobile exhibition
Kaiser Permanente Northwest wanted to show their involvement in the Oregon community. We created a mobile exhibition to be shown at various facilities and clinics around Portland, Oregon.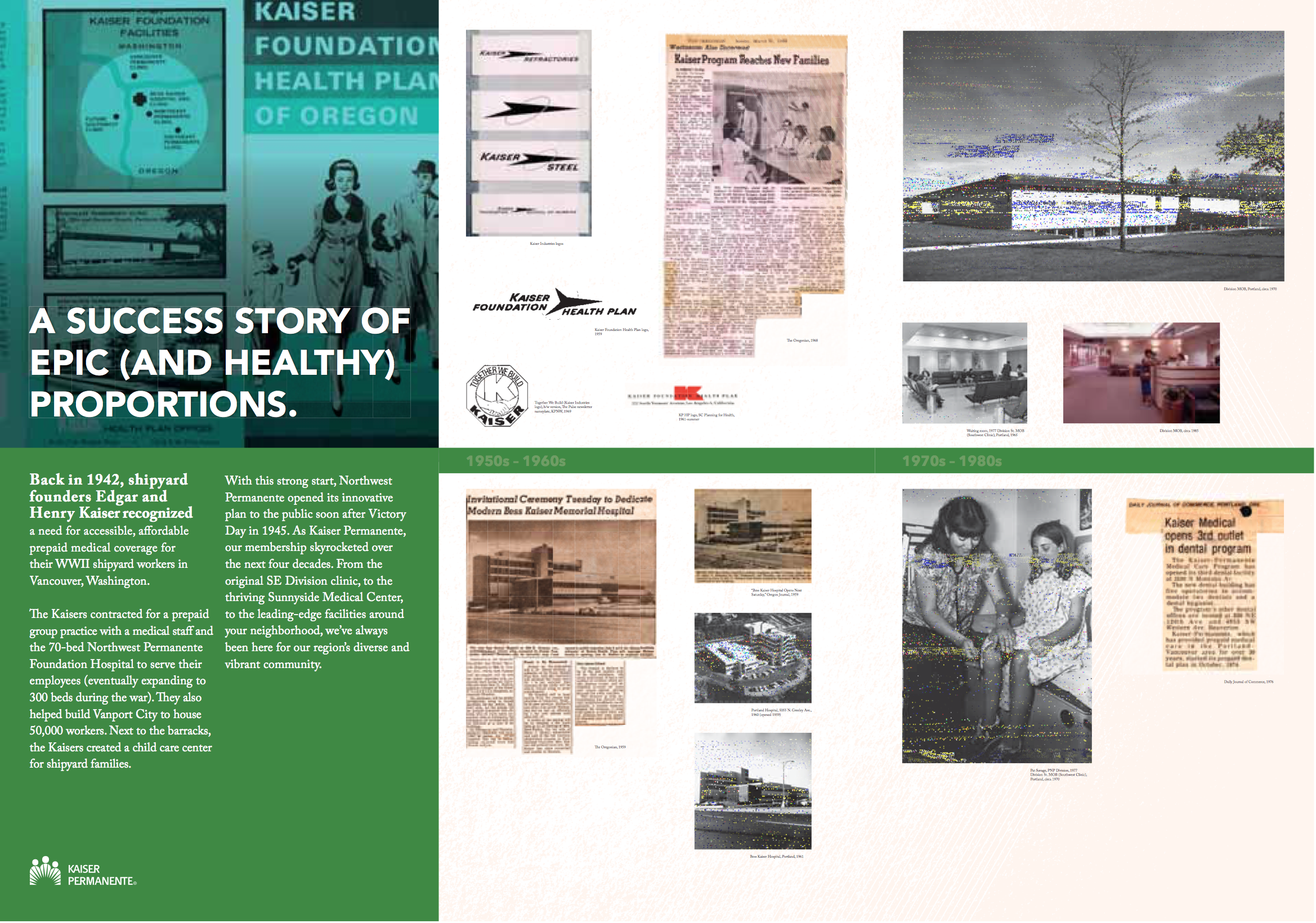 NIKE
alberto salazar // air lounge alpha
Air Lounge Prototype located in Alberto Salazar. We wanted to create a sense of nature on the inside. Developed the branding for Air Lounge to use all over campus and ancillary buildings.
mike schmidt // field and team sports
Teamed up with Jürgen Project to do a environment reset in the Mike Schmidt building on campus. We tailored an environment to be incorporated with the existing post-modern architecture. We took the concept of the angles of the game on the field to be the basis of the design.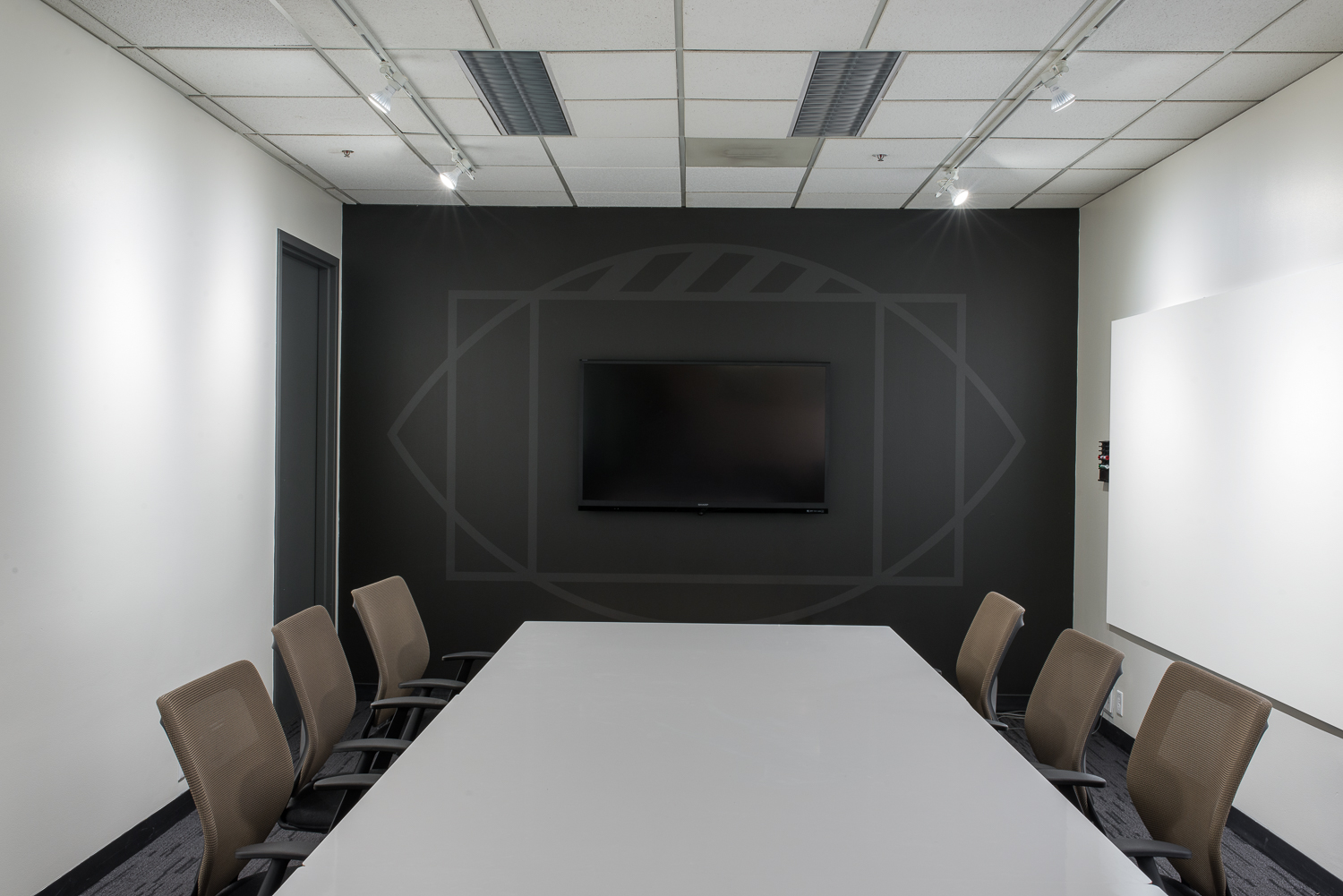 –
AD: Peter Yue
Design Team: Jürgen Project
waterside-D // travel department
Created branding for Nike Travel. Built the travel story through environmental design and branding. Worked with engineers to create a sun map and various sculptures. Hand illustrated Nike Hospitality Wagon imagery.
nike tech // suntech building
The branding story is international sport for a technology tenant. Many occupants are from overseas and we wanted to show that Nike has their national sport in mind.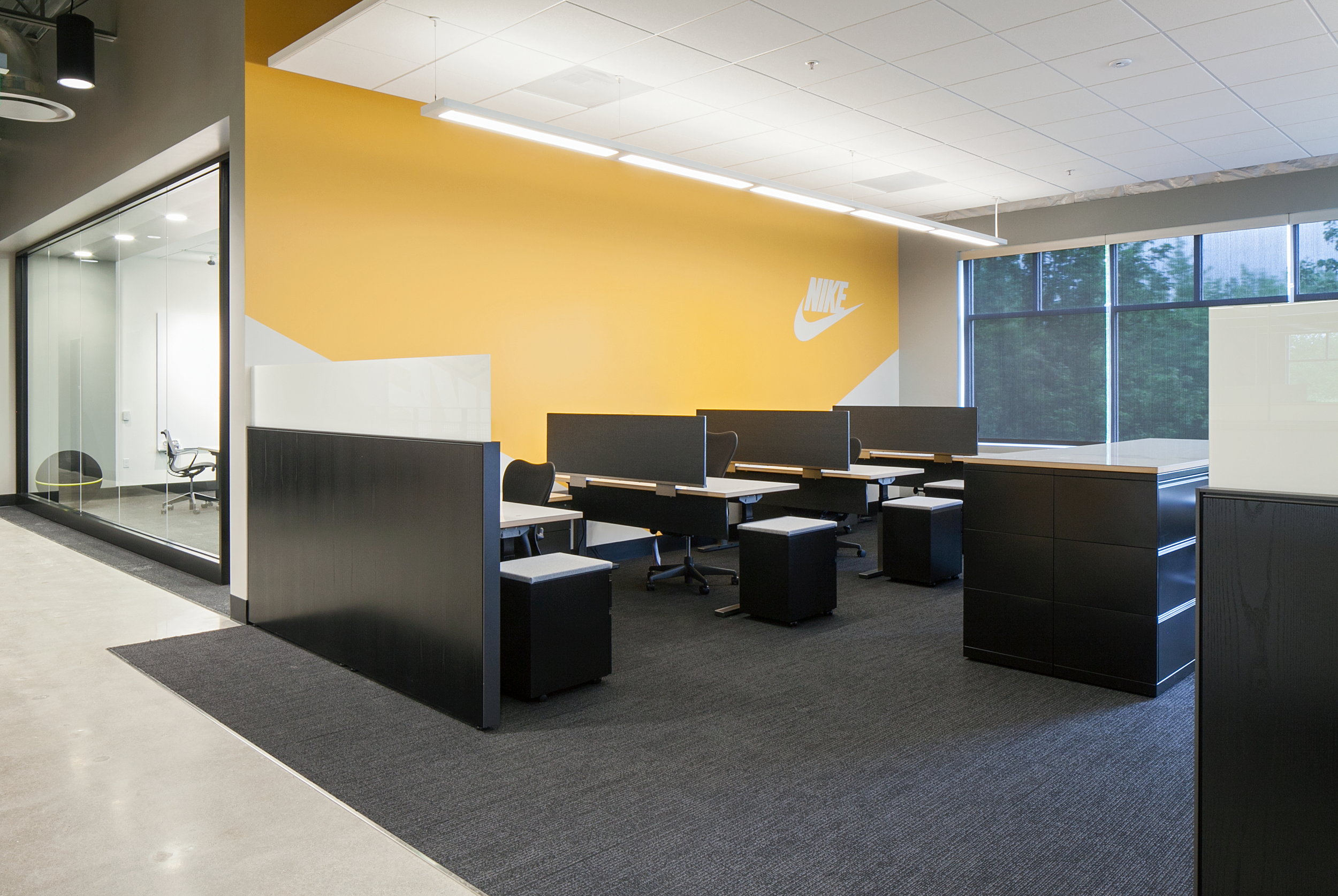 –
AD: Peter Yue, Ken McCarthy
NIKE TECH // tanasbourne
We wanted to focus on Nike's first breakthrough technology that revolutionized the world of athletic footwear. Nike Tech is housed in this building. It was paired up with the Suntech Building.
–
AD: Peter Yue, Ken McCarthy
EXHIBIT DESIGN
electronic arts // DANTE'S INFERNO // FIRST THURSDAY
We took all the work and created the first Thursday media event. Everything was made to look classy with a hint of horror.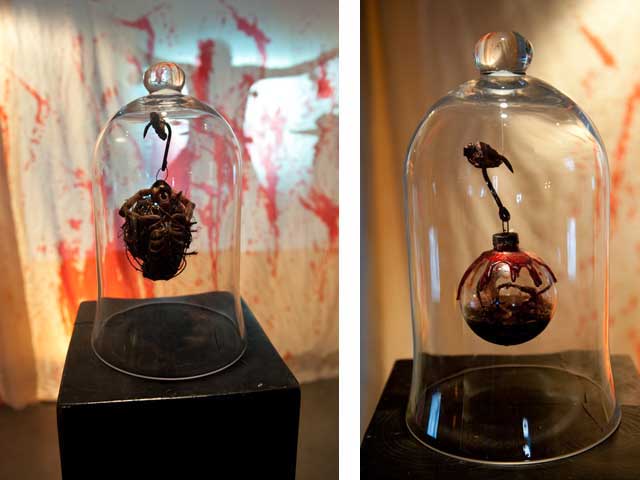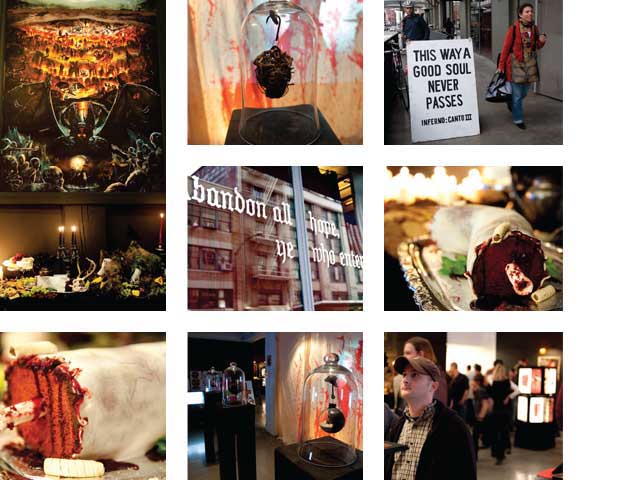 –
AD: Peter Yue
DESIGN: Peter Yue, Karen Koch, Katie McHugh
NIKE // OLÉ, LA
We worked with Neverstop and National Forest to create Olé, LA, a event celebrating Los Angeles' soccer tradition. We did a complete of takeover the old Frank L. Robinson warehouse. Installations were built and we had local artists create art pieces of iconic soccer players.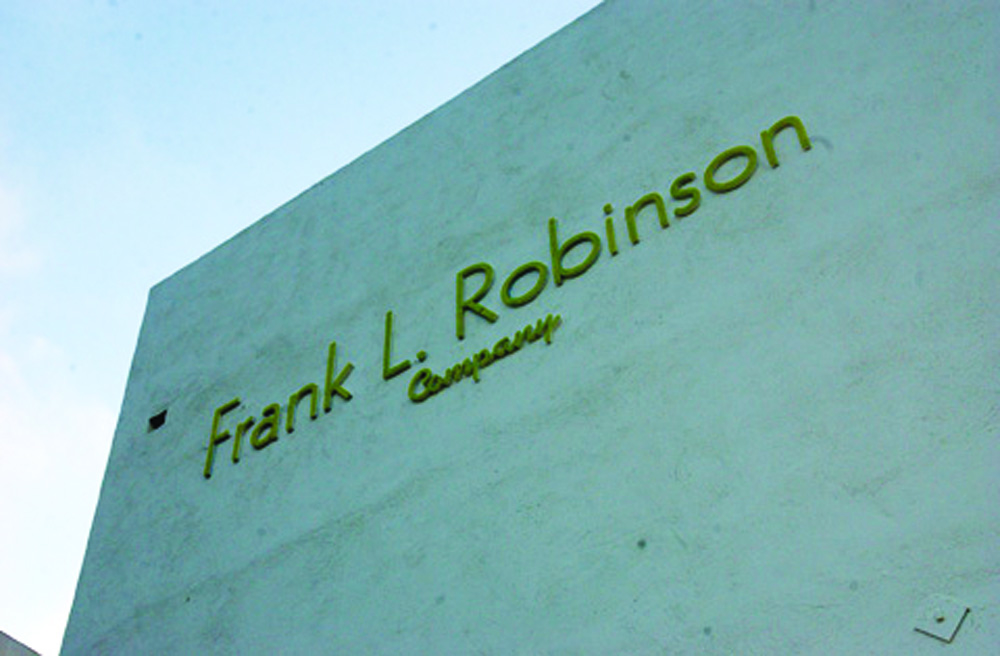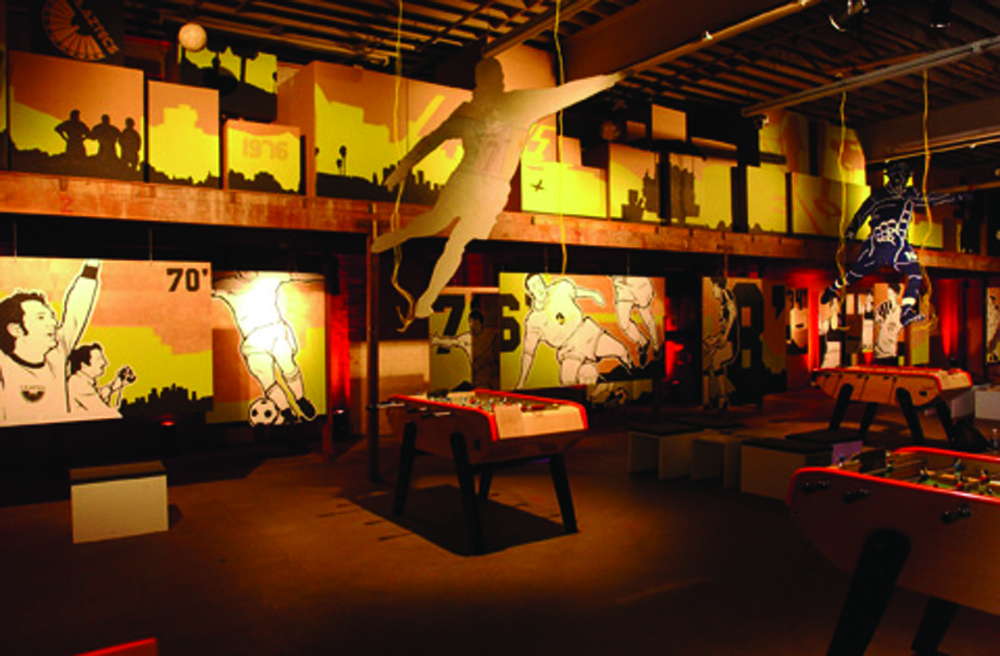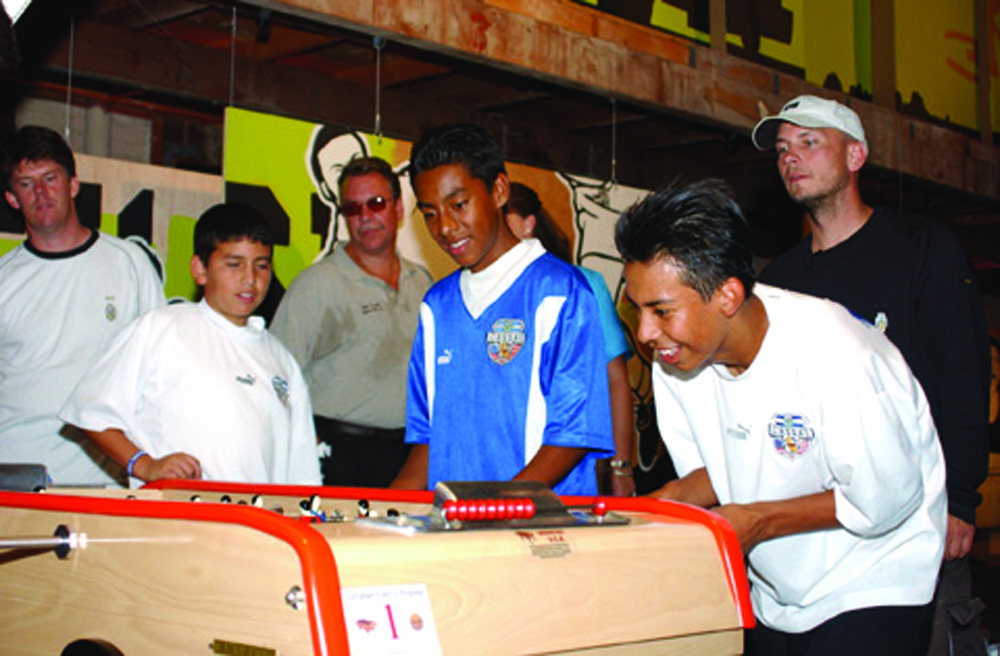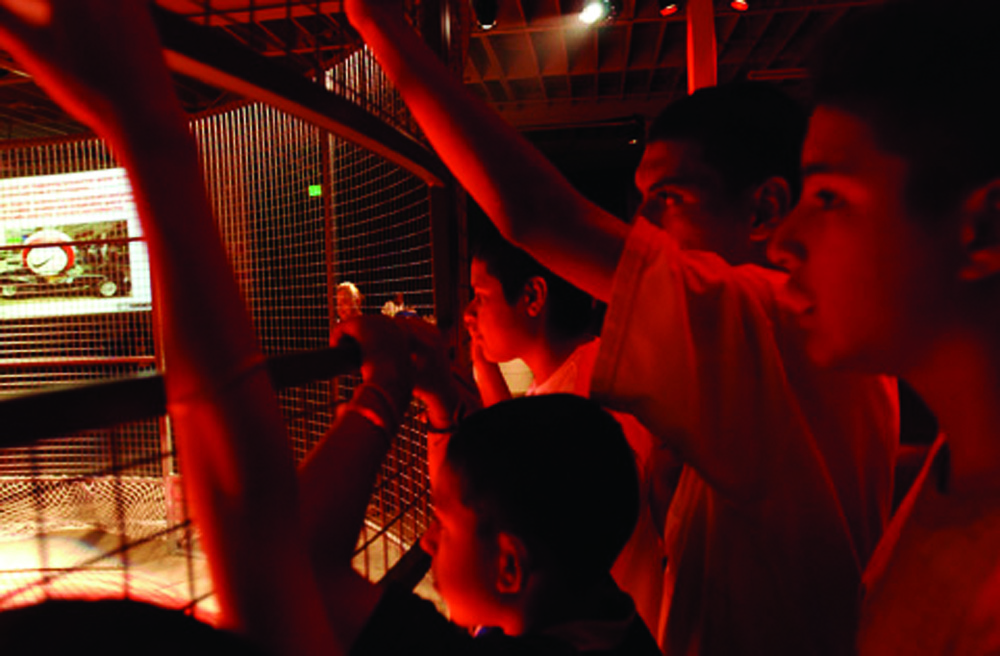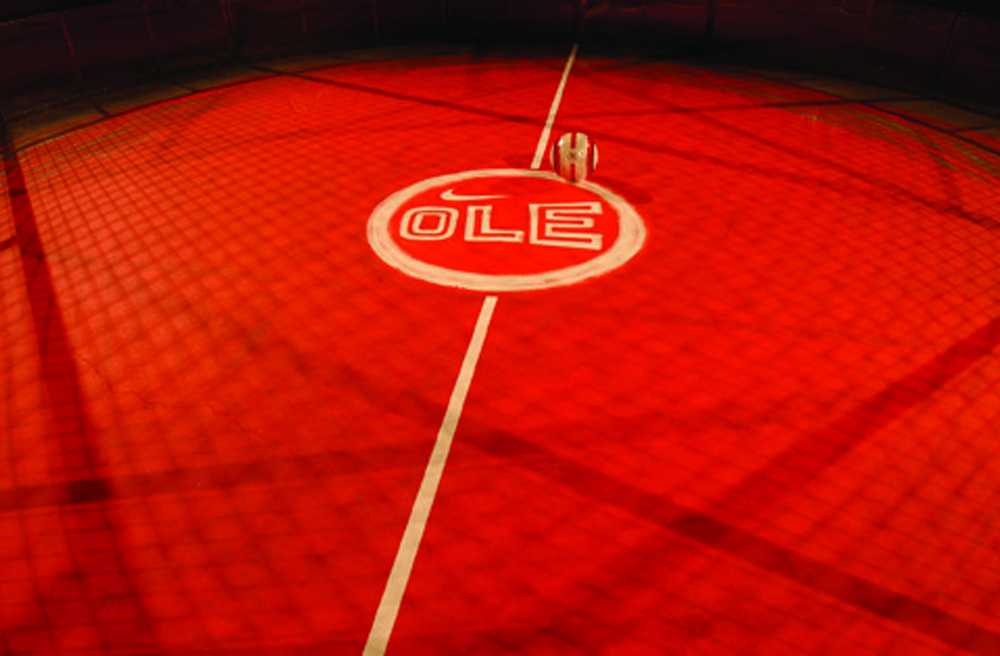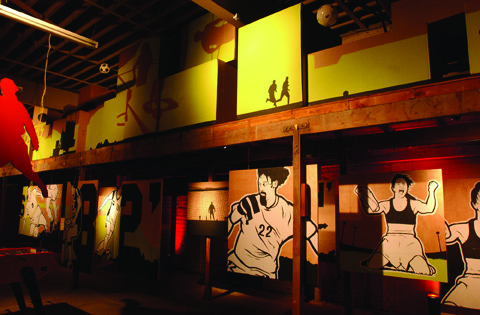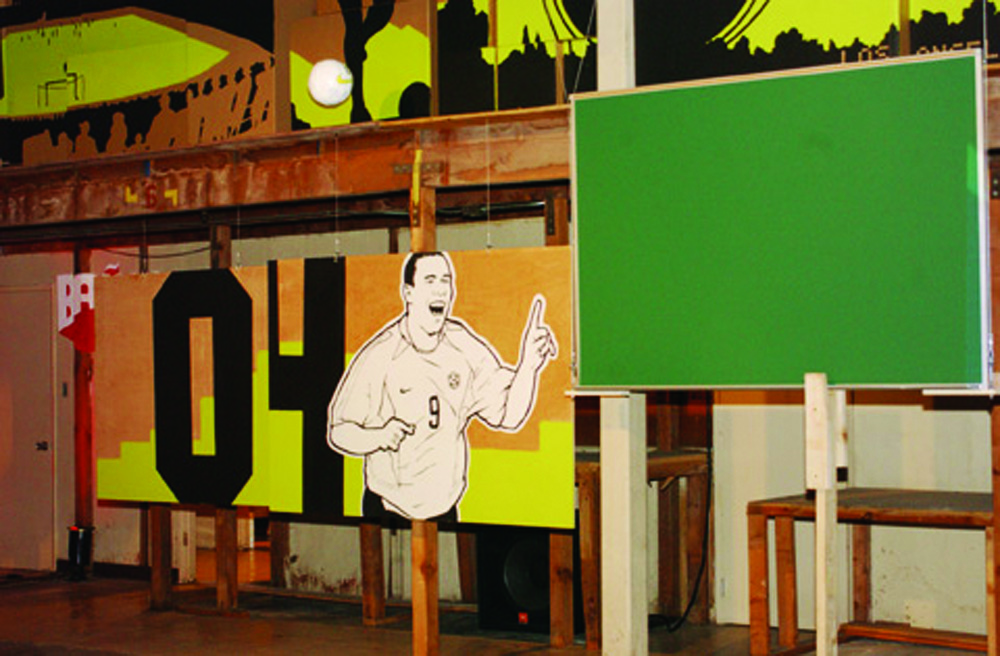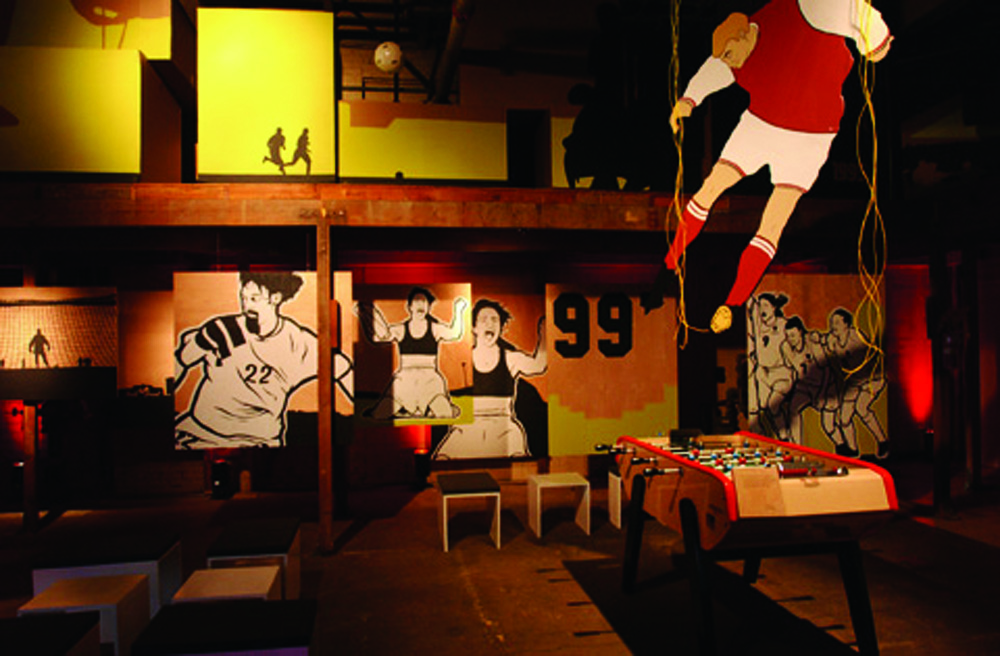 –
Design:: Ryan Dunn, Peter Yue
Design Team: Neverstop, National Forest